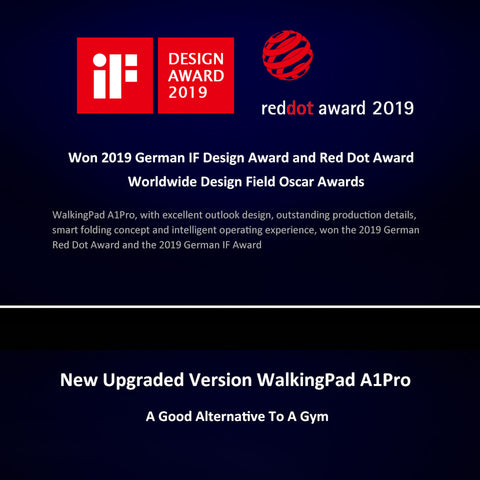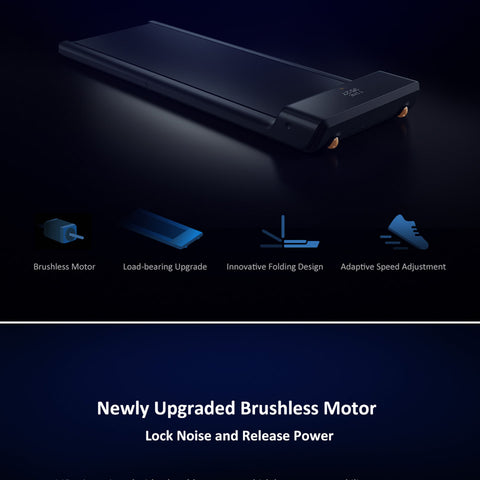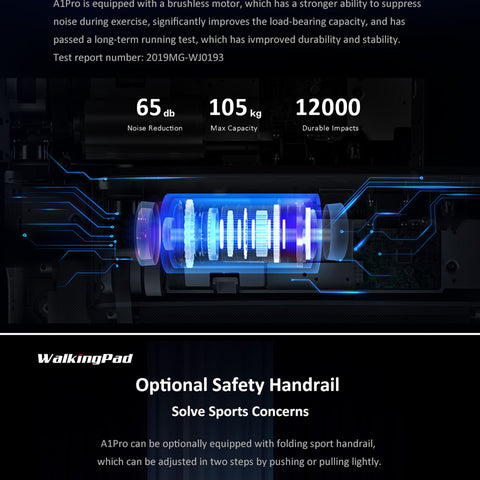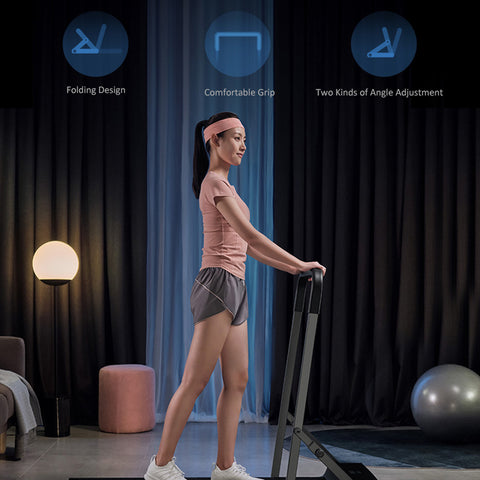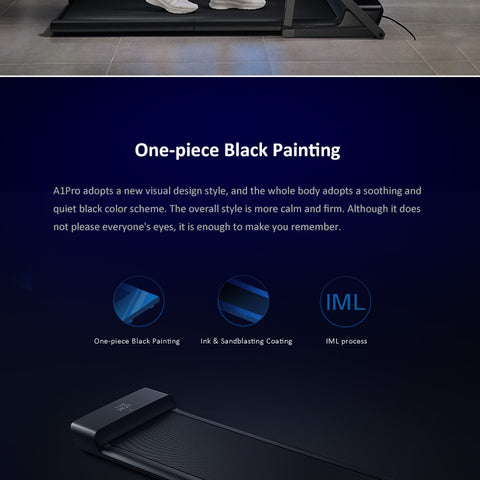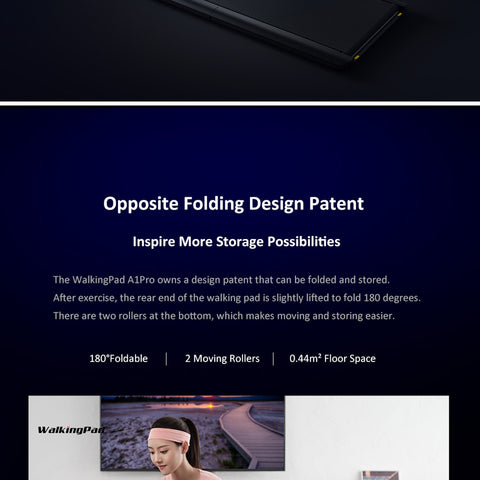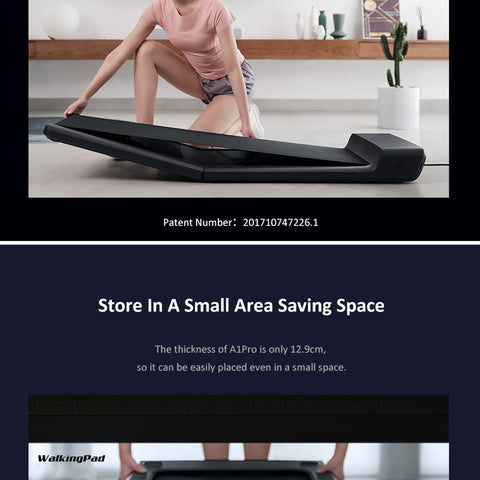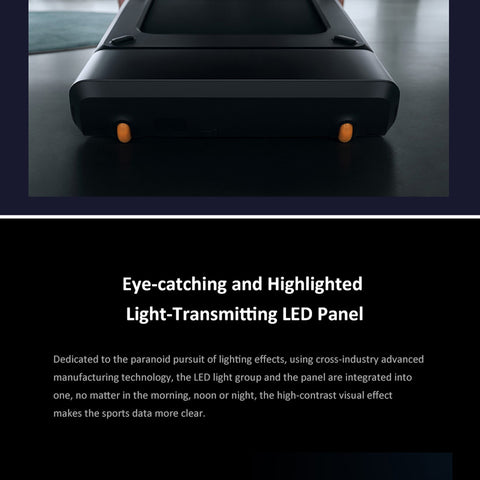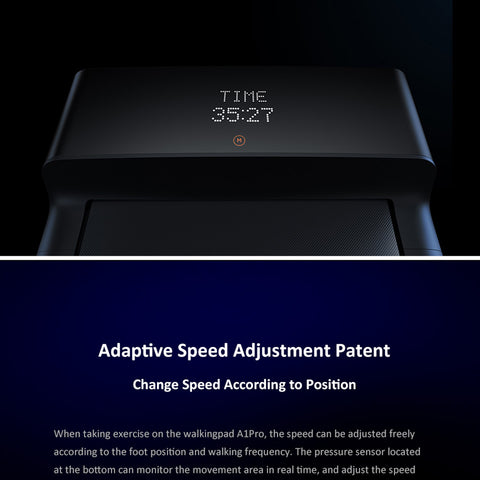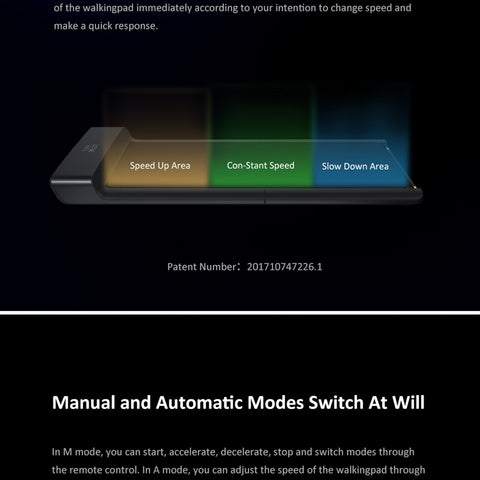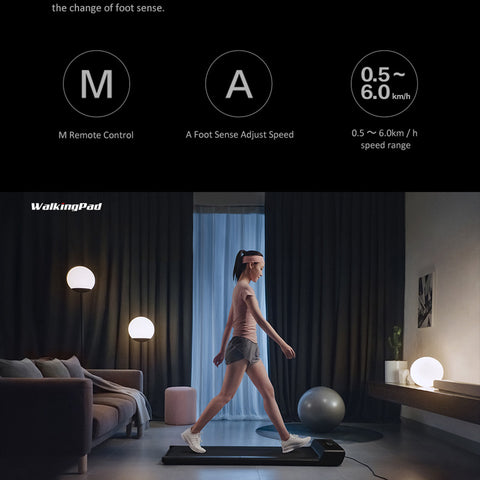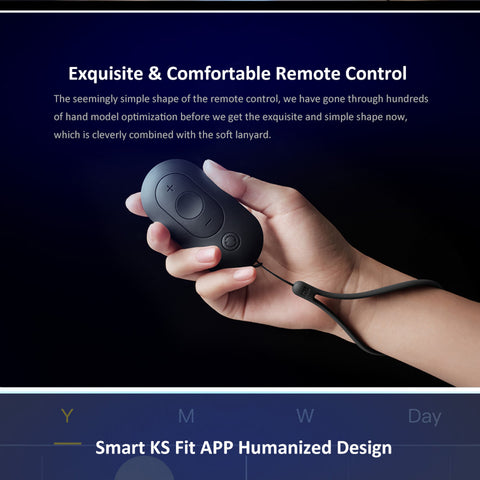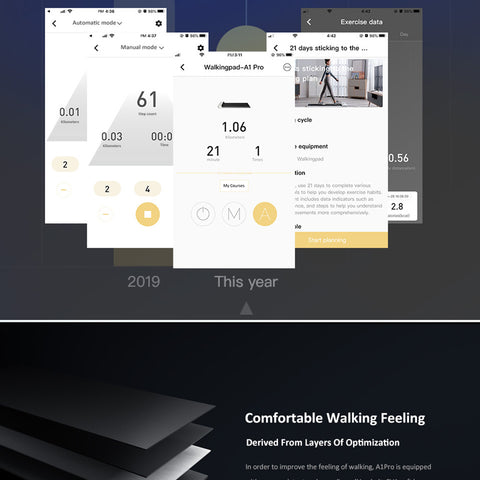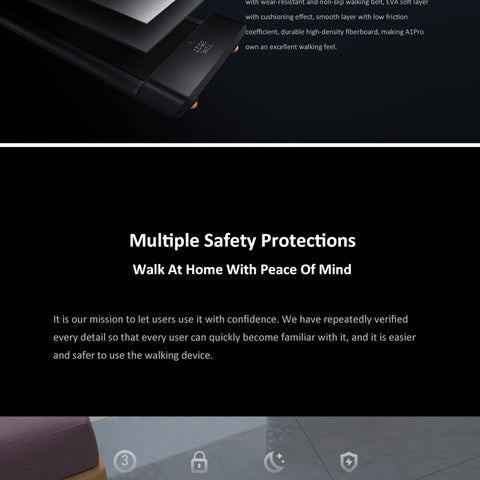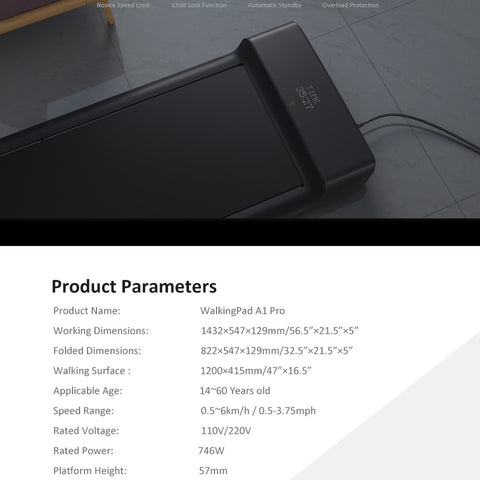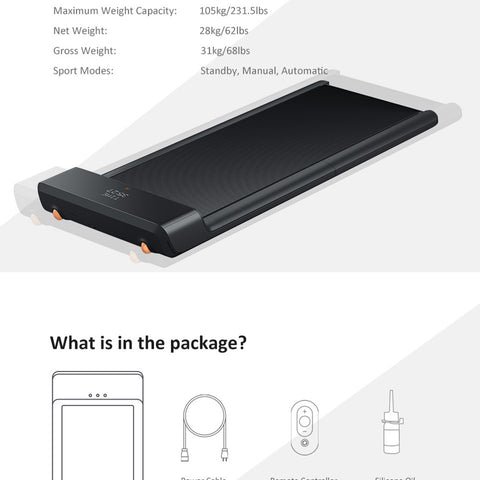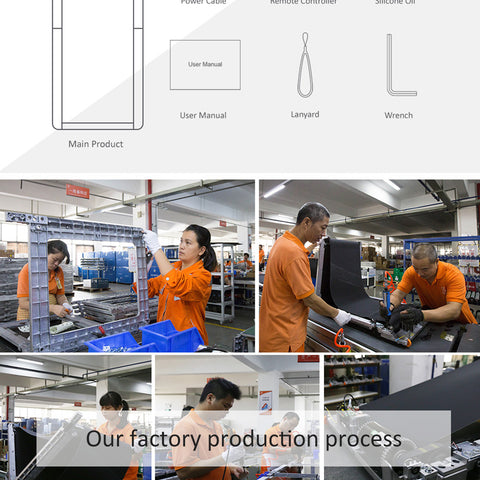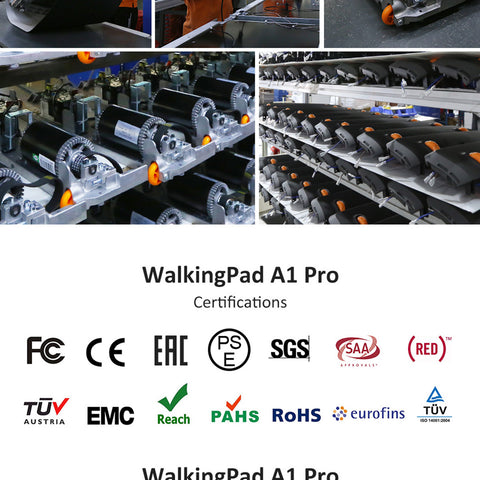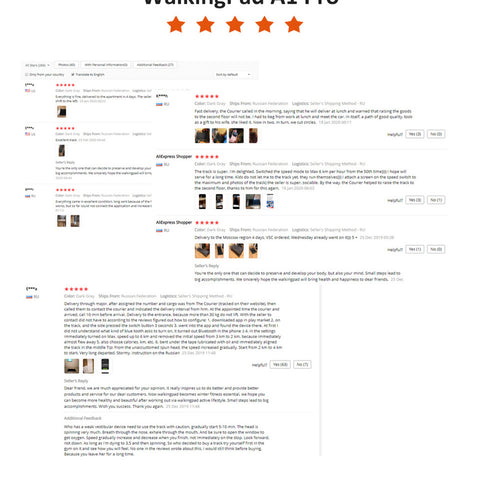 Main Features:
Newly upgraded brushless motor, excellent noise reduction, more stable operation; load-bearing increased to 100kg, this small device can handle big loads
Thousands of hours of data analysis, suitable for evening use
Quietly exercise at home without the noise or disturbing family, roommates or office coworkers. According to the statistics compiled from WalkingPad users, 65.64% choose to exercise at night, and you can enjoy exercising any time of the day, especially with others around
Newly upgraded brushless motor, lower noise, and increased power
The A1 Pro is equipped with a brand-new brushless motor, with a stronger ability to suppress noise during exercise, significantly increasing the load bearing capacity of the Walking Pad  to 100 kg, and the durability and stability are comprehensively improved
Change to a healthy morning routine
Waking is a sluggish time for most people. Wake and set foot on the A1 Pro Walking Pad , rise with the sun, feel the flow of the morning, start a wonderful day of work and life with the Walking Pad
Opposing fold design, increased storage possibilities
The Walking Pad has a patent for its unique opposing fold design. After your exercise, the rear of the Walking Pad just slightly lift to fold 180 degrees, there are two rollers at the bottom, which makes it easy to move and store
Hide in a small space
The thickness of A1 Pro is only 12.9cm, so it can easily be placed in even the smallest of spaces
Patent for speed control, speed can change according to your movements
The Walking Pad pressure sensor will monitor the movement area where the athlete is located in real time and the speed can adjust according to the foot position and walking speed
Two sports modes, manual and automatic
In M mode, the remote control can start, accelerate, decelerate, stop and switch modes. In A mode, the athlete can adjust the speed of the Walking Pad through the change of footsteps
Easy-to-use remote control
The elegant shape of the remote control is a result of hundreds of hand model optimizations, resulting in the exquisite and simple shape. The remote is ingeniously combined with the soft lanyard, easy to access
Slim sports platform
The Walking Pad with a height of only 57mm makes it easier and safer for athletes to step on and off. The lower profile compresses the space with the ground, further reducing noise
Intelligent interconnections
A1 Pro can be link to the Mijia APP or the Xiaomi TV. When watching TV while exercising, sports data can appear in the upper right corner of the TV; when going out, the exercise data can be checked at any time
A1 PRO Walking Pad supports Xiaoai classmates, intelligent voice control of your home Walking Pad
Multiple safety protections, walk at home with peace of mind
Users can rest assured that satisifaction is our mission
Specs:
Rated voltage: 220V / 50Hz
Rated power: 746W
Max Load: 100KG
Remote control driven by 1 x CR2350 ( built-in )
Speed range: 0.5– 6km/h
Cable length: 2m
Product name

WalkingPad A1 Pro

Working Dimensions

1432*547*129mm

56.5''*21.5''*5''

Folded Dimensions

822*547*129mm

32.5''*21.5''*5''

Walking Surface

1200*415mm

47''*16.5''

Applicable age

14~60 years old

Speed range

0.5-6km/h

0.5-3.75mph

Rated voltage

110V/220V

Rated power

746W

platform height

57mm

Maximum capacity

105kg

231.5lbs

Net weight

28kg

62lbs

Gross weight

31kg

68lbs

Sport Modes

Standby, manual, automatic

User defined multi-language

English, Chinese, Japanese, Korean, German, French, Italian, etc.

Items included

Walking pad *1

Power cord *1

Remote controller *1

Silicone oilt *1

User manual *1

lanyard *1

Wrench *1
Q: When will the walking pad arrive?
A: Normally working pad needs 2-6 working days to arrive, it will be shipped from our warehouses in Europe.